Exciting NEW Enhancements from Viewpoint Forms
Featuring Checks / Forms / Tax Forms 100% Compatible with: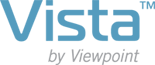 We've combined streamline functionality with state-of-the-art security features, making the shopping experience easier while protecting your data.
Because of the enhanced security,

you are required to register as a NEW customer

when placing your first order. We apologize for the inconvenience, but we think you'll agree this is a small price to pay for solid data protection!
The site is easy to navigate, though we are always here to walk you through the process on your first visit if you wish. Call us at
800.825.8649
for a quick tour upon request.